Our Services
We craft web and mobile applications from scratch, re-engineer legacy systems, and integrate current solutions with external applications. Listening actively to our clients propels our success in delivering timely and under budget solutions that meet their expectations.
Our services include free consulting. In addition, our experienced team owns an arsenal of proven recipes and can provide several alternatives to your requirements. As a result, you save by paying only for what you need.
Custom Software Development

When an organization needs a solution that meets unique needs not offered by a standard application, only a bespoke solution can solve the problem and unleash your business potential.

In addition, the cost of accommodating to work with a fixed software product usually surpasses building a custom-made solution.

Clients favor custom software from Herlinda because they pay only for the features they need and save costs in recurring licensing and maintenance fees.

Docusign Integration

Millions of customers love the convenience and ease of sending Docusign documents to each signer without blinking an eye. DocuSign's cost savings, speed, and comfort have already positively impacted their businesses.

Herlinda helps businesses to implement DocuSign solutions into their systems within few days. In addition, we offer DocuSign Template design, automatization, and consulting services.

Your organization can rely 100% on Docusign or integrate your current applications to handle parts of your document workflow.

Web Design & Development

Because first impressions matter, our team builds beautiful, accessible, and efficient user interfaces. We incorporate the latest design principles along with predictive artificial intelligence technology to create engaging designs.

Our toolkit recognizes attention maps and areas of interest to define clarity scores.

This technology allows us to craft the perfect user experience across all platforms while offering seamless integration with your legacy system or enterprise software.

Mobile Apps: Android, Apple IOS & Hybrid

Our mobile application solutions ensure your team will get business done and take your products and services considerably farther.

We will guide you by deciding whether your business needs the speed and compatibly of native development or the flexibility and diversity of hybrid development solutions.

Our team can develop Android and iOS native applications or multi-platform hybrid applications.

RFID Automation

Herlinda offers business automation solutions to the RFID market. Using a combination of hardware and software solutions, we have helped organizations across diverse industry verticals in automating their operations.

Our solution consulting approach includes a thorough understanding of the existing processes, the areas that need intervention, and other challenges.

As a result, we design and deploy a technology-based road map that is optimal for your business.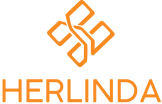 4008 Deep Space St.
Las Vegas, Nevada, USA 89032
Since the year 2,008, Herlinda offers full-stack custom software development services for different industries in North America.
Herlinda's forte: professional team, exceeding project management, and product quality.