Business Intelligence Platform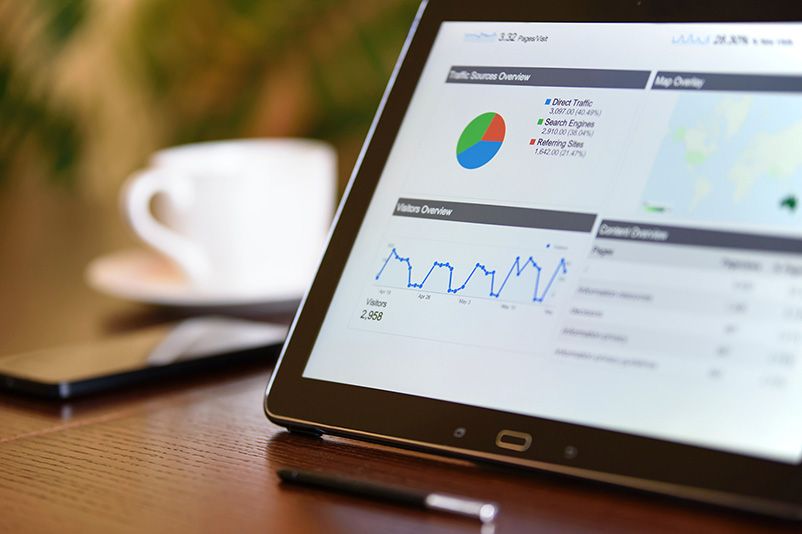 There are so many options for business intelligence platforms that will help you grow your business. Once you know what you want to achieve, take the time to research the best option for you and your business. These tools help in data consolidation, decision making, and validation. Generally, these platforms cope with changing markets, ensure a competitive position, and improve business performance.
Photo by PhotoMIX Company from Pexels
This article first presents the primary strategies for growing your business. Then, once you have envisioned a business plan, we introduce these intelligent technologies to implement your plan.
Practical Strategies for Business Growth
A Business begins with a business concept and a name. Then, the business model, plan, vision, and mission are developed based on this concept. Finally, extensive market research may be necessary to determine whether turning the idea into a business is feasible and if the company can deliver value to consumers.
Starting a business requires time, effort, and accountability to stay afloat. After developing a business plan, companies most often form a formal document detailing their goals and objectives and the strategies for achieving them.
Business objectives are the reason why a business exists. While most argue that profit-making is the core objective of every business, some believe that the underlying objective of every business is customer satisfaction, as this is what results in most profits. If the customer is satisfied, the company excels.
However, business does not imply producing goods and services, exchanging them for money, and earning profits. It involves significant risks. A businessman needs to be dynamic and flexible to accept the changing needs, demand patterns according to the diversification experienced with each new day keeping. The essential fact consists of "providing the customer with the best product or service and after-service at an economical cost which retains the customers as well as makes good profits, making it a win-win situation for the business."
TIPS FOR BUSINESS GROWTH
Effectively running a business involves proper planning and strategy. The strategy includes pre-defined short and long-term objectives with a futuristic approach aimed towards the common goal of earning profits and retaining and making more customers. This approach leads to increased market share and the development of the economy.
Here are four tips that can help to aid your business growth:
Adequate Planning
The best way to make a business grow is through effective planning. Without a plan, it is merely a dream. You must outline specific objectives, strategies, financing, a sales and marketing plan, and determining the cash you need to get things done. Planning is general advice, but it can be as simple as reviewing all ongoing contracts, like comparing rates with the best credit card processors and seeing if you can negotiate a better deal. Planning processes can lead to better productivity, higher accuracy, and faster turnaround for essential business tasks.
Check out Your Competitors
Competition breeds the best results. To make your business grow, study and learn from your competitors. While this might not result in rapid growth, researching your competitors is one of the most important first steps in launching your business.
Flexibility
One trait that many successful startups have in common is switching directions in response to market changes quickly. This trait also involves understanding risks and their rewards, taking a calculated risk to help your business grow.
Business Intelligence Platforms
Once you have consolidated your strategy, you can employ Business Intelligence Platforms to access and analyze data sets and present analytical findings in reports, summaries, dashboards, graphs, charts, and maps to provide users with detailed intelligence about the state of the business. Business intelligence (BI) leverages software and services to transform data into actionable insights that inform an organization's strategic and tactical business decisions.
BI offers a way for people to examine data to understand trends and derive insights by streamlining the effort needed to search for, merge and query the data necessary to make sound business decisions.
The Gartner Report for Analytics and Business Intelligence Platforms states:
"Analytics and business intelligence (ABI) platforms are characterized by easy-to-use functionality that supports a full analytic workflow — from data preparation to visual exploration and insight generation — with an emphasis on self-service usage and augmented user assistance. Vendors in the ABI market range from startups backed by venture capital funds to large technology firms."

"ABI platforms are no longer differentiated by their data visualization capabilities, which are now commoditized. All vendors can build interactive key performance indicator (KPI) dashboards using common chart forms (bar/column, line/area, scatter, pie and geographic maps) and drawing on a wide range of data sources. Differentiation has shifted to how well platforms support augmented analytics. Augmentation utilizes machine learning (ML) and artificial intelligence (AI)-assisted data preparation, insight generation and insight explanation to help business people and data analysts explore and analyze data more effectively than they could manually. Rather than being a discrete capability, augmentation is now threaded through platforms as ML is applied across the data-to-decision workflow."
A list of well-known BI tools include:
Board
Domo
Dundas BI
Microsoft Power BI
MicroStrategy
Oracle Analytics Cloud
SAS
Sisense
Tableau
Tableau CRM
Tibco

4008 Deep Space St.
Las Vegas, Nevada, USA 89032
Since the year 2,008, Herlinda offers full-stack custom software development services for different industries in North America.
Herlinda's forte: professional team, exceeding project management, and product quality.